#TheBossStaatBij - Roseanne Cash - Sea Of Heartbreak (2009)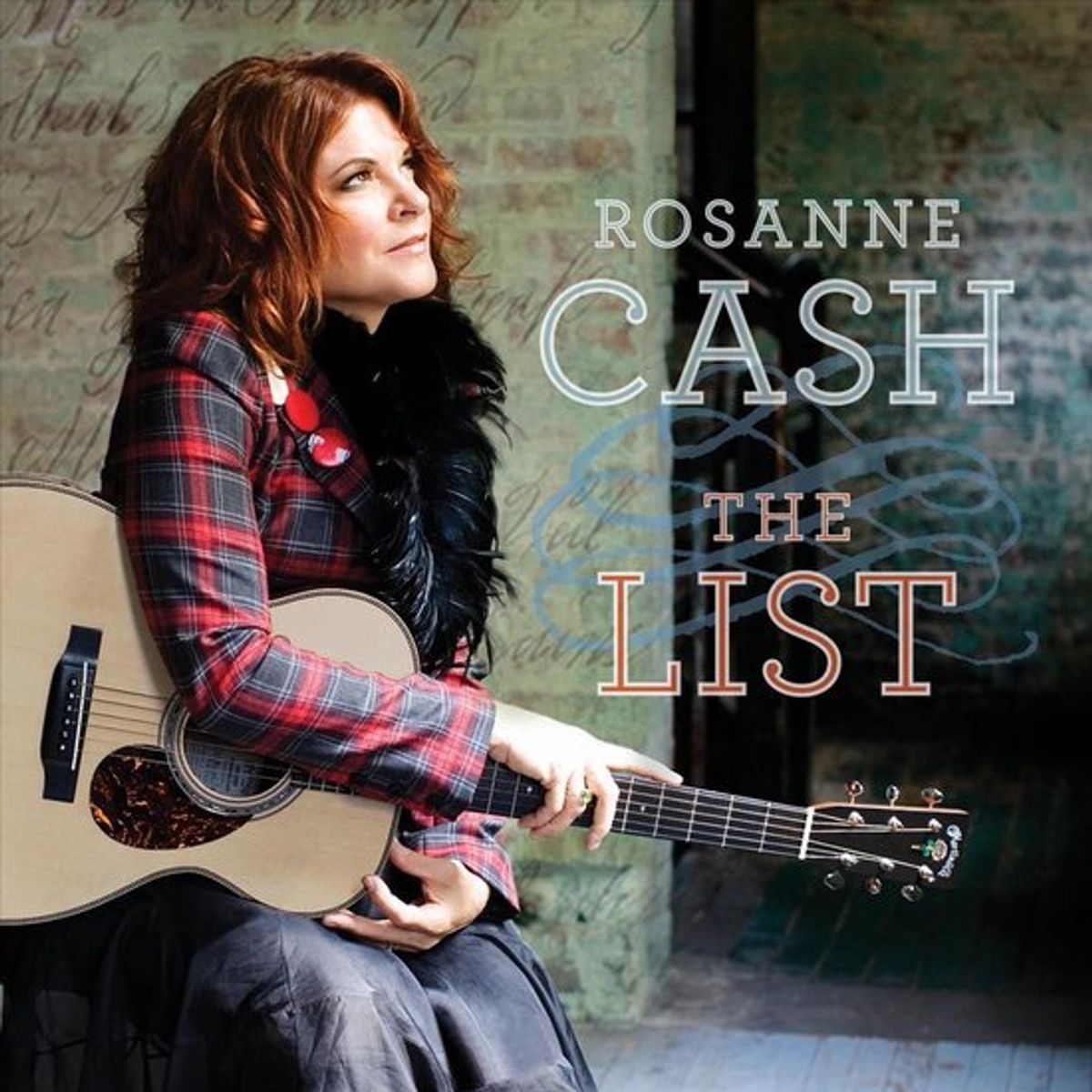 Bruce Springsteen is een superster, maar ook een loyaal mens, die altijd klaar staat om een geloofsgenoot in de rock-'n-roll bij te staan met een muzikale cameo. En het hoeven zelfs niet de allergrootsten in de business te zijn. Integendeel, hij geeft graag zijn seal of approval aan de noest rockende mens met het hart op de juiste plaats.
Vader Johnny Cash gaf dochter Roseanne een lijst van honderd essentiële countrysongs die ze moest koesteren en eren. En voor de toepasselijk getitelde lp 'The List' hanteerde ze nog een ander prestigieus lijstje: hedendaagse artiesten die haar daar bij moesten helpen. En ze wilden alle vier, met name Jeff Tweedy, Rufus Wainwright, Elvis Costello en Bruce Springsteen.
"They're four gentlemen that I respect tremendously, they were my dream team", aldus Roseanne Cash. Samen met haar man en producer John Leventhal namen ze dus Sea Of Heartbreak op met Bruce Springsteen. "It was fun talking about whose voice would be well-suited to each of those songs, but I was really surprised in all four cases," zei Cash hierover. "I mean with Bruce, what a great country harmony singer he is! Who knew?"
Zoals dat tegenwoordig in moderne en digitale studio's gaat, nam Springsteen zijn stem apart op mede ook door diens drukke agenda. "His attention to detail was really impressive," vertelt Cash. "The way he anticipated me on some of those lines ... I don't know that anybody else would notice that but me and John, but it just floored me that he did that. That he took the time to listen, to know exactly what kind of intonation I would use on the line that followed him, and then he matched it as if he were anticipating me. So specific and so technical that it just kind of blew me away." Dat is dus wat hij wel vaker doet.
Sea Of Heartbreak is dus één van de honderd van Johnny's lijstje en werd geschreven door Hal David (de schrijfkompaan van Burt Bacharach) en Paul Hampton en voor het eerst succesvol uitgevoerd door Don Gibson in 1961. Volgens Roseanne Cash was ook dat een prima versie: "I think he was a bit tortured. And he had somewhat of a difficult life, and all of his experience, and his longing and his own heartbreak is really apparent in his vocals." Maar met de hulp van The Boss is haar versie zeker ook de moeite om te horen: introspectief en raak!
10 september 2021