#SoundsLikeARollingStone - Primal Scream - Rocks (1994)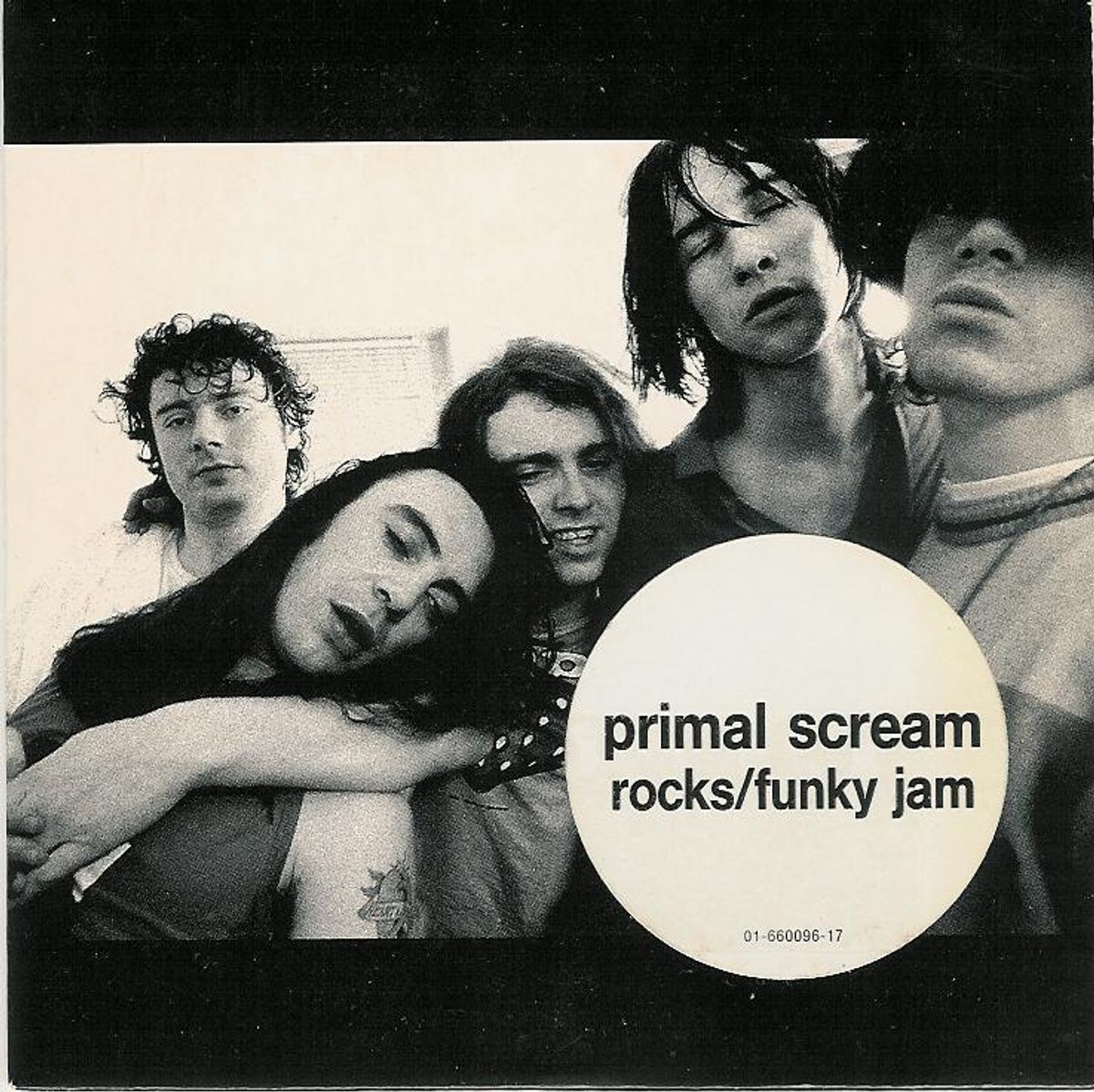 Nummers waarvan de aanpak, attitude of feel wel erg Stonesy is, daar hebben we allesbehalve bezwaar tegen. Integendeel, let the good times roll!
Bobby Gillespie, die ooit nog als standup drummer debuteerde bij the Jesus & Mary Chain, kent zijn klassiekers. Hij slorpte wel vaker de rockencyclopedie gretig op om dan met Primal Scream gretig nieuwe klassiekers de wereld in te kicken. En na de psychedelische ravedoorbraak 'Screamadelica' uit 1991 tapten de Screamers gretig pintjes uit de Stones- en Faces-ton.
Zijn motto was dan ook: "So what, always steal from the best…". Niet het meest ongezonde motto want Rocks is een regelrechte Stonesrocker. Ook de originals hadden dat door, want ze namen hen in 2003 mee op de 'Licks'-tour. En Bobby Gillespie vertelde later dat hij verveeld zat met het feit dat hij Mick Jagger niet ontmoette: "I never saw Mick. I met Keith, Charlie and Ronnie but I never saw Mick unfortunately."
Hij wilde zich verontschuldigen voor het pikken van diens podiummoves: "I could have said to him, 'you've taken a few from Tina Turner, James Brown.' It's fine, everybody takes, you've got to take from the best and Jagger's amazing. I watched him over two weekends. I watched him at Glastonbury, I watched him at the side of stage, and then I went to Hyde Park a week later and he was incredible. I was floored, the guy was incredible I've got nothing but respect for him he's amazing."
Rocks is eigenlijk ook een beetje een eerbetoon aan Rocks Off van The Stones, één van de vele toppers op 'Exile On Main Street' uit 1972. En kijk, er is nog een duidelijke link, want hieronder vind je de Jimmy Miller-mix van Rocks. Jimmy Miller was de producer van the Stones vanaf 'Beggars Banquet' tot en met 'Goats Head Soap', hoe cool is dat!
17 november 2021