#Sly&Robbie - Bob Dylan - Jokerman (1983)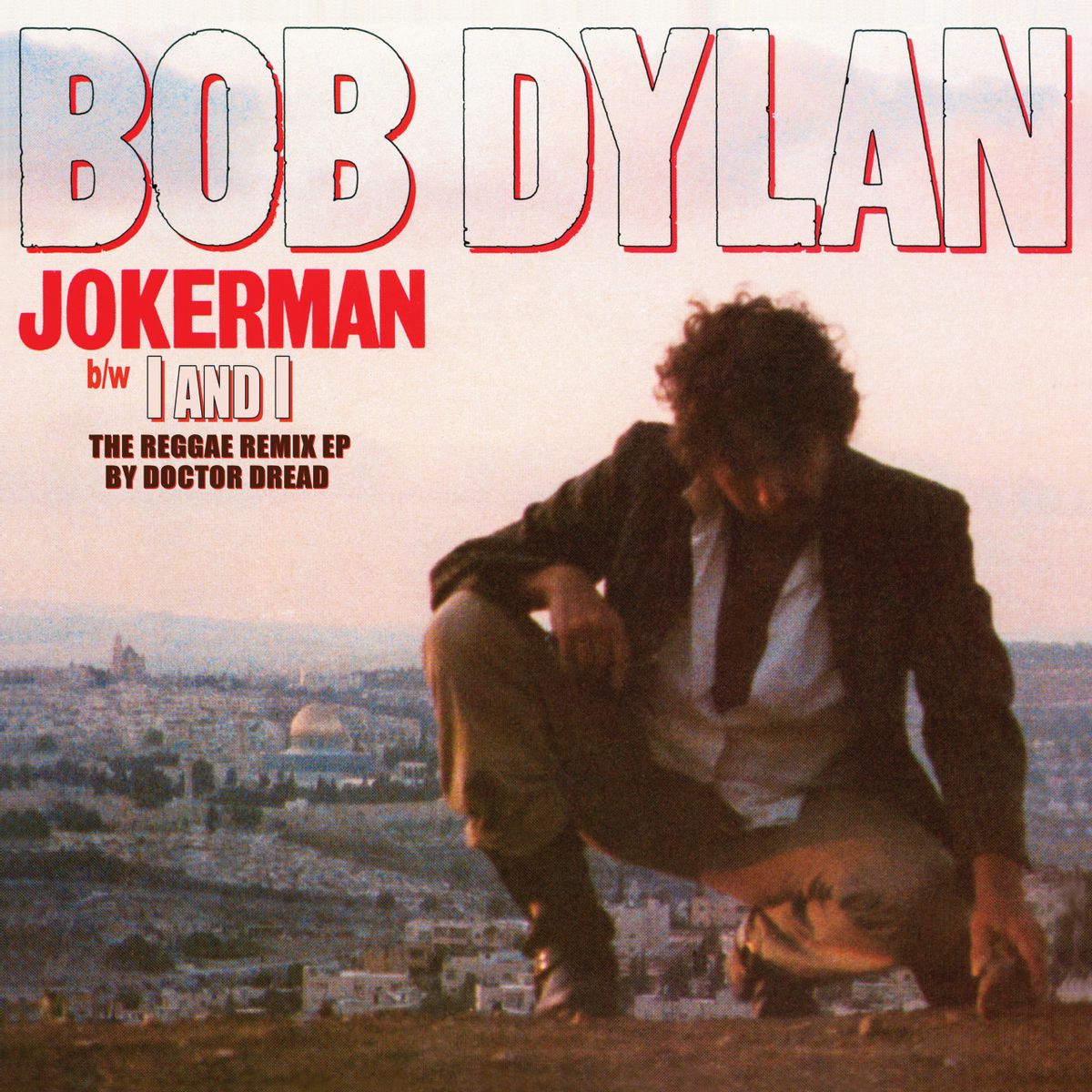 We waren al langer van plan om een week in te zoomen op de wonderlijke output van Sly & Robbie, die een behoorlijk indrukwekkend adresboekje moeten gehad hebben. Maar we werden ingehaald door de brutale realiteit, toen eind 2021 bleek dat ene Robert Warren Dale (Robbie) Shakespeare (Kingston, 27 september 1953 – Miami (Florida), 8 december 2021) niet meer tot de levenden behoort.
Bob Dylan had een huis en een boot in de Caraïben en raakte op die manier ook vertrouwd met de muziek uit die gebieden, hetgeen vroeg of laat ook hoorbaar moest worden. En met de hulp van Sly & Robbie lukte dat wonderwel op 'Infidels' (zijn tweeëntwintigste lp) uit 1983, dat door de critici een stuk enthousiaster werd onthaald dan voorganger 'Shot Of Love'.
Geen pure reggaesong, Jokerman, maar de injecties van Sly en Robbie doen warm aan. Dylan werd vooral aangetrokken door de spirituele kracht van reggae. Bob Marley van zijn kant was ook niet ongevoelig voor de lyrische kracht van Bob Dylan.
Op Jokerman spelen ook ex-Rolling Stone Mick Taylor en Dire Strait Mark Knopfler mee. Robbie Shakespeare: "Mick Taylor and Mark Knopfler put out the sheets with the chord changes, and we just dealt with it. When we met, Bob said, 'I heard that you guys love to work, so I'm gonna blow you out of the ground,' and I said, 'Oh no, Bob, it should be the other way round!' But Bob Dylan is the greatest writer in the universe in our time. I used to love all the Dylan songs I hear, like Seven Days and Lay Lady Lay. Bob Dylan is the man who made me start checking song lyrics." Shakespeare had tijdens de opnames last van diabetes, rookte te veel en sukkelde met overgewicht.
Ook vreemd: Bob Dylan houdt zelf blijkbaar niet erg van deze song: "That's a song that got away from me. Lots of songs on that album got away from me. They just did. They were better before they were tampered with. Of course, it was me tampering with them. Yeah. That could have been a good song. It could've been." En hij was ook al ongelukkig over de video. Regisseurs George Lois en Larry Sloman waren gefrustreerd dat Dylan maar niet de ogen wou openen tijdens de opnames. "'Bob, please open your eyes,' Bob would say, 'I'm trying.' Finally, on the last take, and to me this is the ultimate Dylan video, we got him to open his eyes and he looks cagily at the camera. We had captured that Dylan mystique, I think", aldus nog Sloman. Columbia Records was tevreden met de video en hield geen rekening met het veto van Dylan om hem niet te gebruiken.
14 januari 2022