#RickenbackerRules - The Jayhawks - Stumbling Through The Dark (2003)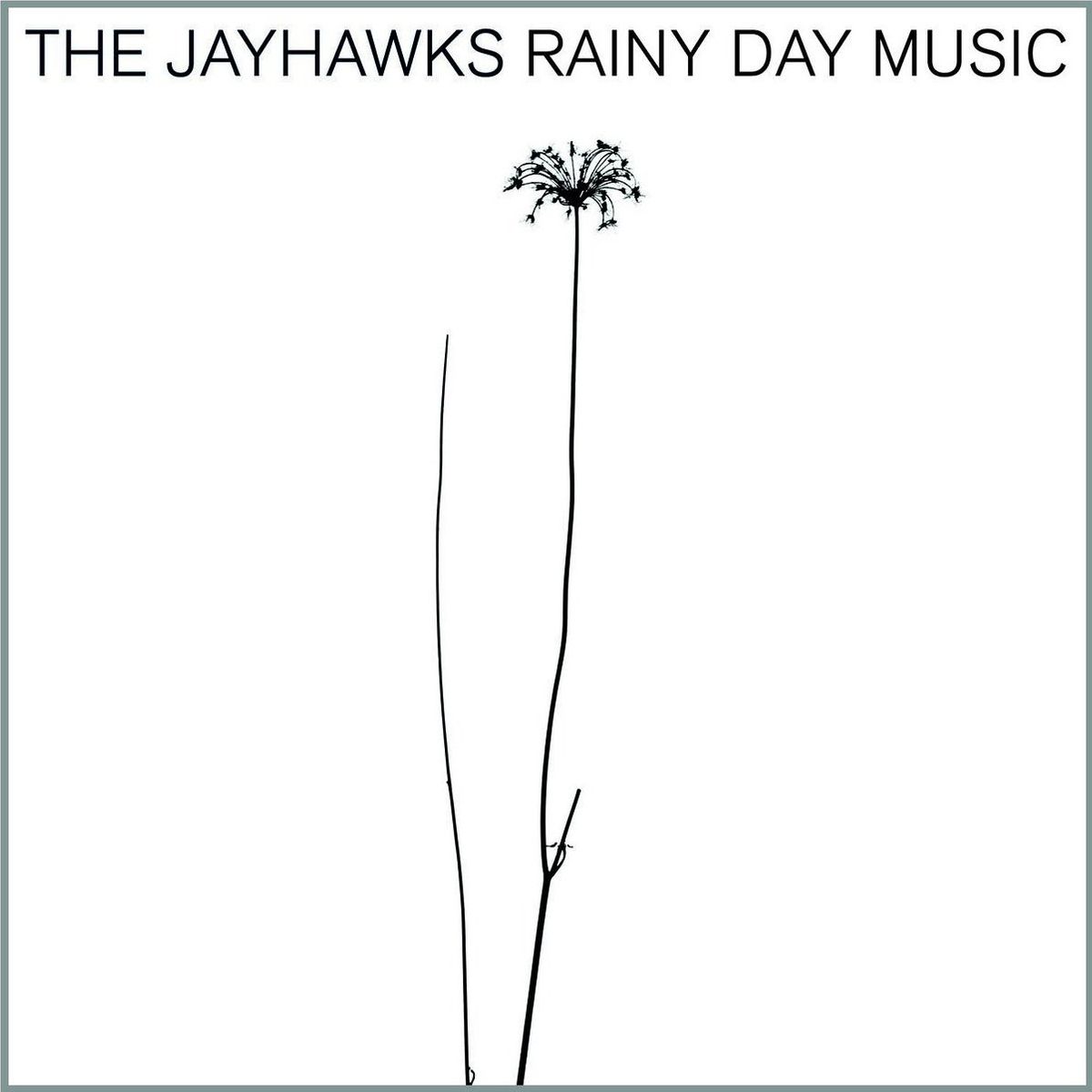 De Rickenbacker, die prachtige, Amerikaanse semi-akoestische gitaar met de ronde vorm in vintage kleuren die zowel in zessnarige als in twaalfsnarige vorm menige rock-'n-rollklassieker zo typische inkleurde. Er zijn er zoveel dat het niet bij één week kon blijven. En dus gaan we twee weken lang de hort op met songs, ingespeeld met die fantastische gitaar.
Eén van onze favoriete gitaristen in deze day and age is zeker Gary Louris van The Jayhawks. Altijd weer weet hij te raken met pertinente solo's, heel vaak op de onafscheidelijke Gibson SG. We hebben ze ook geprobeerd en weer verkocht en later nog eens opnieuw, maar andermaal weer verkocht. Ze is gewoonweg niet voor ons weggelegd: te fragiel. We trekken te hard aan de arm waardoor de SG bijna onmiddellijk ontstemd is in onze handen. Geen probleem mee met de robuuste Telecaster en dus laten we de SG best aan anderen.
Terug naar Gary Louris, die af en toe toch ook een andere gitaar aanwendt voor deze of gene song. En de openingstrack van 'Rainy Day Music', Stumbling Through The Dark, start met een onmiskenbare Rickenbacker-jinglejangle-intro die weggelopen lijkt uit een nummer van The Byrds. Heel schoon. Louris: "I always liked the Rickenbackersound, I'd always been an R.E.M. fan and have known them from way back. I didn't know them personally very well, but knew them in passing: I almost sold one of my guitars to Peter back in the eighties when he was looking for a Rickenbacker and he came into town."
Gevraagd naar zijn favoriete gitarist: "I'd say my favorite guitar player is probably Jimmy Page. He's got the tone, he's got the riffs, he's got that kind of dark, ominous vibe that I like. Because when I play guitar, I change – it's corny. But I'm kind of this badass all of a sudden. I feel like I'm ten feet tall. I feel this part of me come out that only comes out when I play guitar – it's a dark power, it's not satanic, but it comes from deep down. Early on I was enamored of Clarence White, who invented the B-Bender [which bends the guitar's B string to give a pedal-steel-like sound] … It was for the weirdness of his playing – it was very non-rock.
I haven't been a huge Richard Thompson fan but I like his weird, weird playing on the Nick Drake records. He has these weird fills. I love Neil Young – he's not a flashy player, it's more feel and tone. That's what I'm like. I'm sure I was influenced by Pete Townshend early on. I like the guitar playing on Wire records…. And I listened to a lot of pedal steel and tried to copy things. At the end of the day, I like some dissonance, and some kind of ominous weight".
En hij houdt van een streepje Rickenbacker, als het nummer dat vereist. Zoals hier zo mooi blijkt.
12 februari 2021