#RickenbackerRules - R.E.M. - So. Central Rain (I'm Sorry) (1984)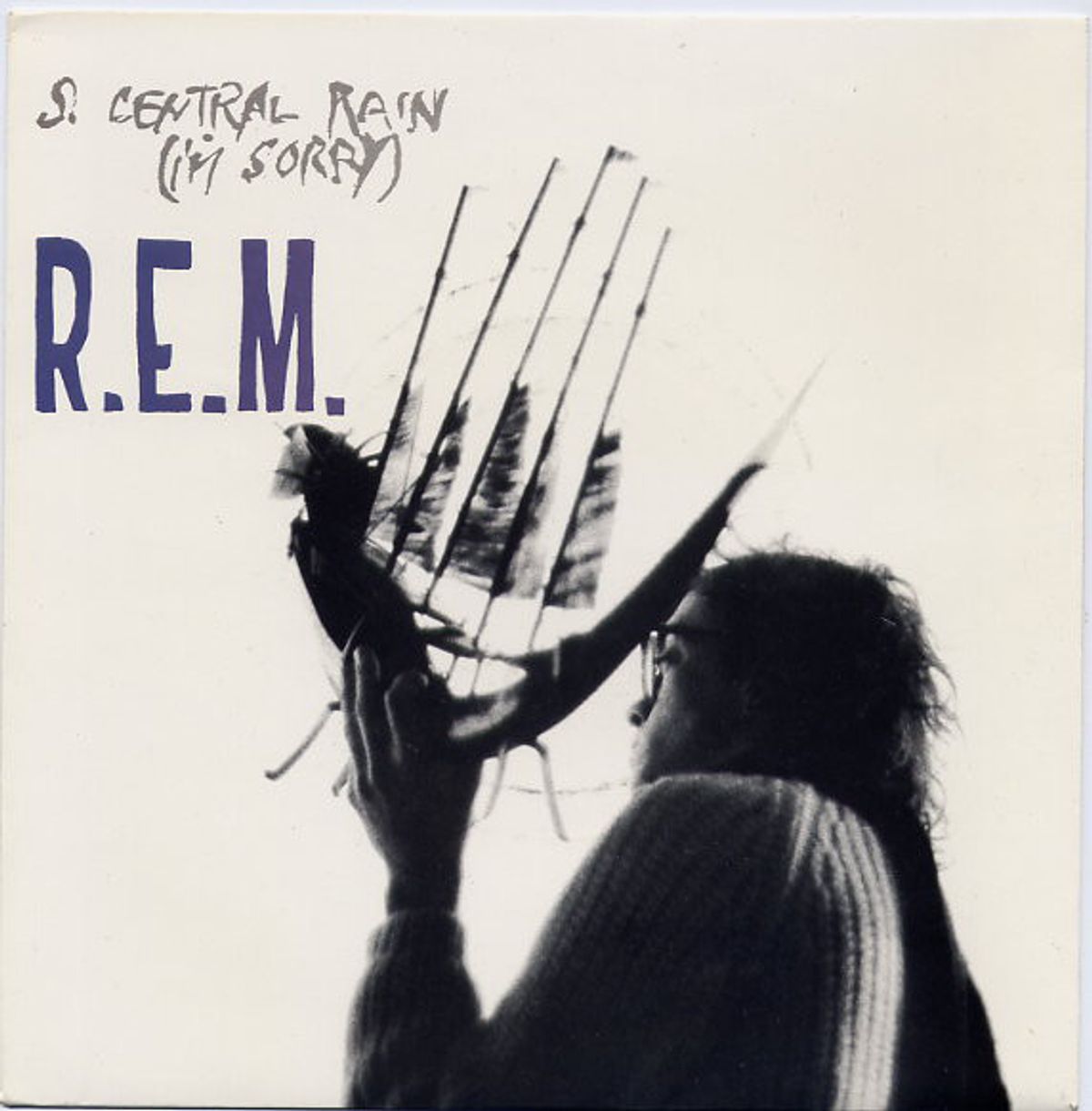 De Rickenbacker, die prachtige, Amerikaanse semi-akoestische gitaar met de ronde vorm in vintage kleuren die zowel in zessnarige als in twaalfsnarige vorm menige rock-'n-rollklassieker zo typische inkleurde. Er zijn er zoveel dat het niet bij één week kon blijven. En dus gaan we twee weken lang de hort op met songs, ingespeeld met die fantastische gitaar.
Peter Buck, gitarist van het onvolprezen R.E.M., is van in de vroegste dagen een vurig gebruiker van de Rickenbacker. Zoals hij zelf zegt: "I was playing a Telecaster in 1980 and it got stolen out of my house. And there was a little music store in town called Chick Piano; they had a blond Rickenbacker 360 with flat-wound strings. That was my main guitar until 1981, when it got stolen. I went to a shop in Hartford, Conn. and asked if they had Rickenbackers. They pulled this black 360 out; I played it, and it was in tune.
That's the one that's been on every R.E.M. record except the first single, and I bring it to pretty much every session I do. It's still the guitar I go to every day. It has real clarity of tone. It's sitting in a stand at the foot of my bed. I like playing guitar in my pajamas. I've got three other guitars in my bedroom: a '43 Gibson; a 1960 Rickenbacker that I got from Reverb; a Goldtop. They kind of rotate to the bedroom, and if I'm really working, I'll go down in the basement to avoid everyone."
De hoofdinvloed voor het gebruik van de Rickenbacker was Roger McGuinn van The Byrds naast John Lennon en Pete Townshend. En net als voornoemden is Buck eerder een ritmegitarist dan een sologitarist, hoewel ze stuk voor stuk wel "schuldig" zijn aan een forse solo, maar het is inderdaad een perfecte ritmegitaar met een heldere klank: "It's the perfect rhythm guitar. It sounds like it's an electric guitar and has real clarity of tone. I didn't use any pedals until probably '85. I just got the tone through the amp and then kept it."
Dat geldt ook voor So. Central Rain, afkomstig van 'Reckoning' uit 1984. Een nummer dat ontstond toen ze in L.A. tijdens een voorprogramma voor Human League het nieuws kregen van gigantische regenval in thuisstad Athens, Georgia. Ze probeerden tevergeefs vrienden en familie te bereiken, maar alle telefoonlijnen bleken afgesloten. Het was dat relaas dat in de song wordt uiteengezet.
Voor het eerst publiek gebracht in 'Late Night with David Letterman' in 1983: "They were all really nice to us, we were so green. The producers told us before the show that Dave would come over and talk to one band member after the song, and so Peter was chosen to represent us all. We made it through the song fine, but when Dave came over to talk I sat down on the floor monitor, and from that moment on, forever and ever, I was dubbed 'enigmatic.' What a crackup. Meh!"
Machtig nummer en het allereerste R.E.M.-nummer dat het tot in de Billboard Hot 100 schopte, bescheiden op nummer vijfentachtig, maar het zou zeker niet het laatste zijn.
6 februari 2021