#DisasterSongs - Siouxsie & The Banshees - Cities In Dust (1985)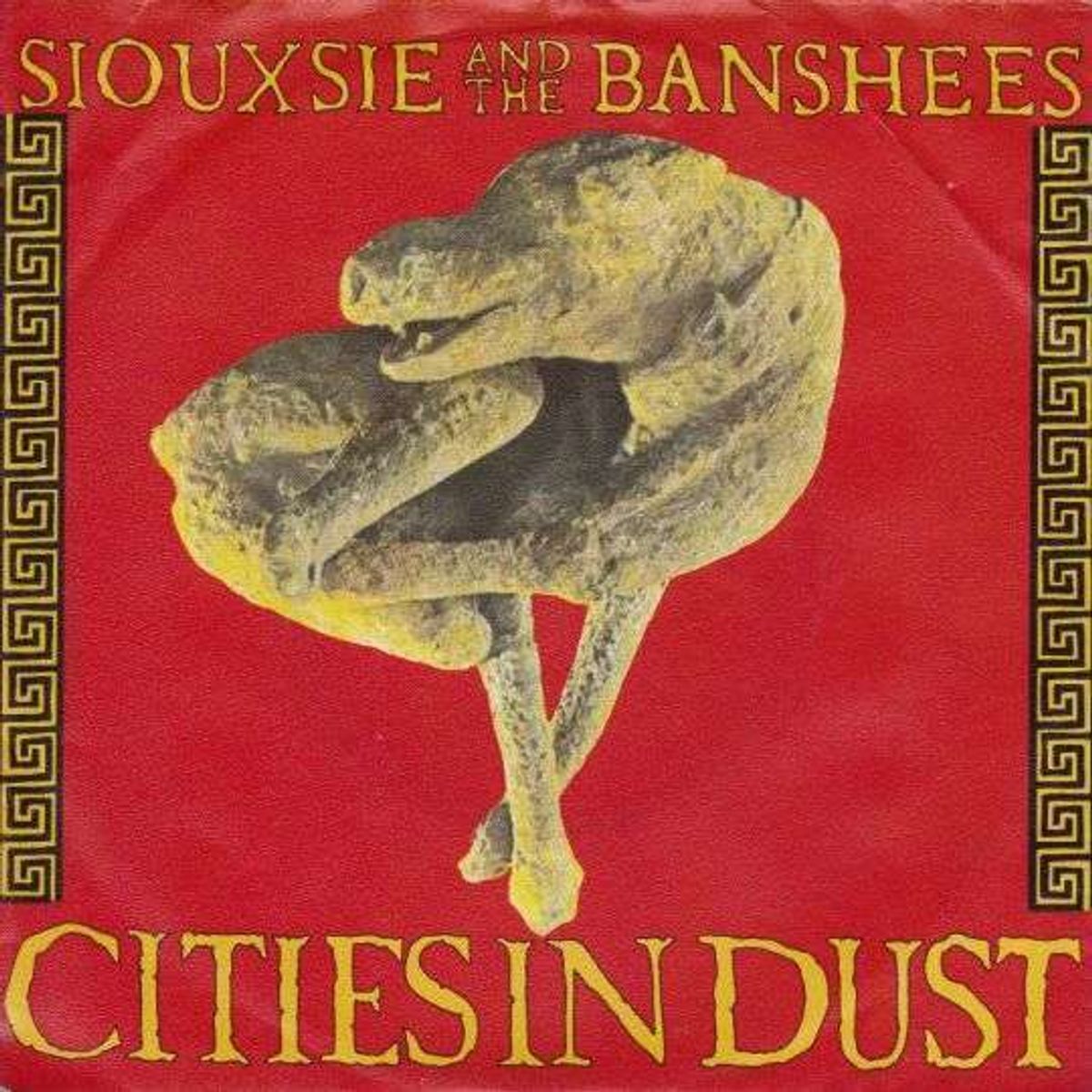 In deze coronatijden zochten we liedjes die andere grote en minder grote rampen op treffende wijze bezingen. Of zoals auteur en journalist Hunter S. Thompson stelde zonder dat hij daarvoor muziek nodig had: "Luck is a very thin wire between survival and disaster, and not many people can keep their balance on it."
La Grande Dame van de postpunk is met haar kompanen eigenaar van een lange reeks geweldige singles. De singleverzamelaars 'Once Upon A Time The Singles4 (1981) en 'Twice Upon A Time The Singles' (1992) zijn parels in het genre. Zelfs in het latere werk uit midden jaren tachtig kon ze met de Banshees geweldig uithalen.
Dit Cities In Dust is een psychedelische wavepoptopper zoals alleen zij dat zo treffelijk konden neerzetten. Het nummer beschrijft het lot van de stad Pompeï, bedolven na de eruptie van de Vesuvius in het jaar 79 en geïnspireerd door een bezoek dat Siouxsie Sioux - echte naam Susan Janet Ballion - bracht aan de ruïnes: "There's quite a lot of tourism there, but the place itself transcends all that. You can think you're the only person there. It's quite immense, and at the end of the day, seeing the petrified bodies, it had a strong effect on me. The song was written, the music was written, when we got back from Italy, I wrote the lyrics. It was dedicated to one of the petrified bodies. It almost looked as if there was someone underneath this kind of plaster cover. I almost expected it to get up and move."
Tragische ramp, machtige song.
1 juli 2020