#Claustrofobisch - Johnny Cash - I See A Darkness (2000)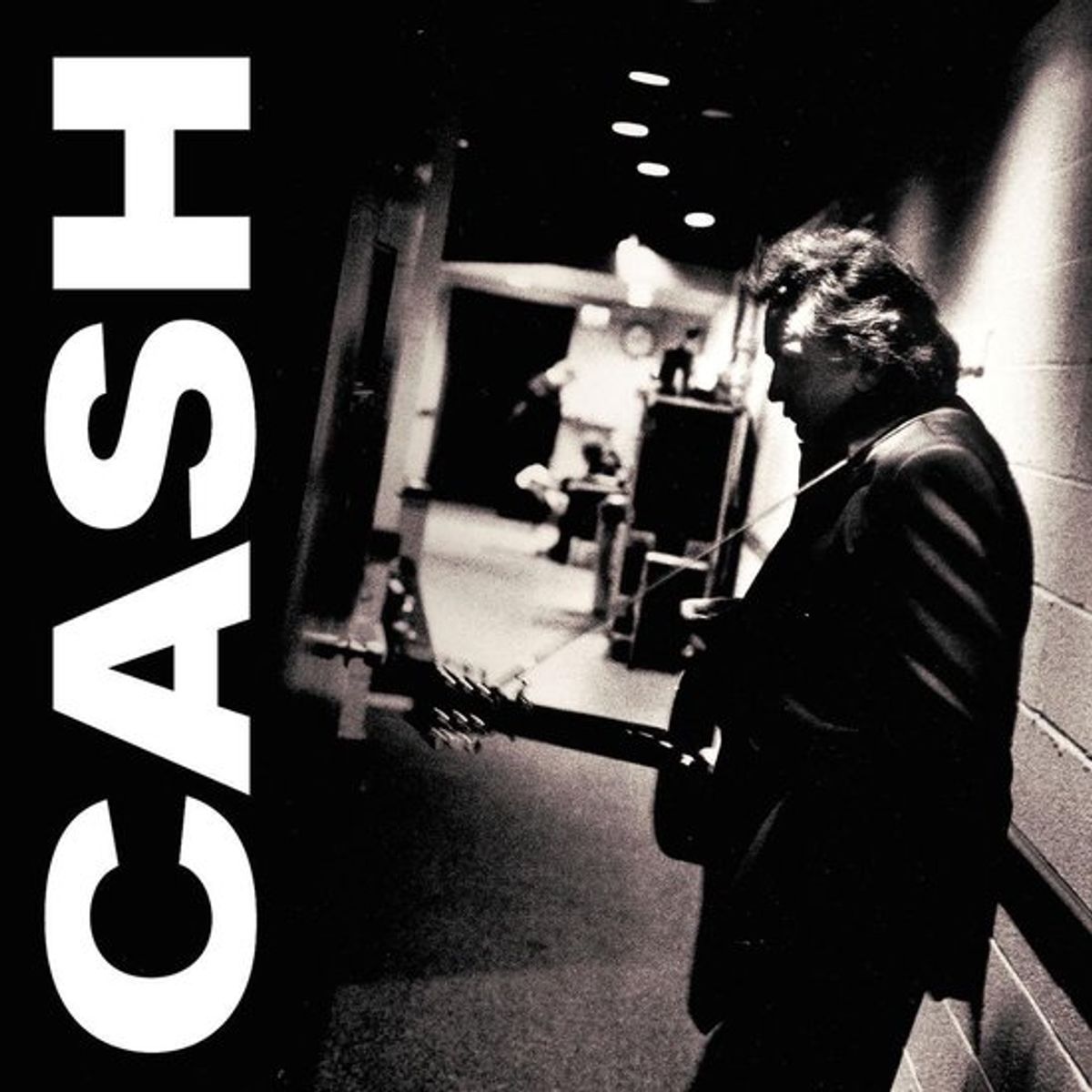 Een week lang broeierig claustrofobisch straffe nummers; die elke keer opnieuw beklemmend werken en recht naar de strot grijpen.
Dat Johnny Cash op de oude dag nog een comeback van formaat maakte onder leiding van Rick Rubin, is het understatement van de eeuw, want zijn zesvoudige 'American Recordings' en nog wat boxen en outtakes zijn van een fenomenaal niveau, waarbij Rubin op bijna Spartaanse wijze een vuistdik songbook opneemt met "the man in black", waaruit je oneindig kan blijven putten.
Vandaag kiezen we voor I See A Darkness, dat hij opnam voor 'American III: Solitary Man'. Een nummer van Will Oldham, dat hij als Bonnie 'Prince' Billy een jaar voordien zelf opnam. Maar Rubin en Cash zagen de opportuniteit en herkenden de tijdloze klasse van deze song. Oldham mocht zelf de backingvocals verzorgen op de versie van Grandmaster Cash. Oldham in Mojo in 2013: "I actually heard about my song being on the album from a friend of mine who plays guitar with me. He said he'd talked to Rick Rubin who said, 'Oh yeah, Johnny Cash just recorded I See A Darkness.' A couple of weeks later I met Rick and we arranged I could meet Johnny Cash. And when I did, Johnny said, 'I want to redo my vocals on that song, Why don't we work on it together?' That was really exciting, and we did it that same day, worked together on I See a Darkness."
"It was a situation we were both very comfortable with, which is working on music. We only spoke when we had something to say that the other person wanted to hear, so it was one of the few times when I actually felt I was in the correct company. And that's not trying to give myself excessive grace. He would ask the questions about the song; a couple of grammatical questions he wanted to clear up."
Op het moment van de opnames was Cash in povere gezondheid en even werd hij zelfs gehospitaliseerd met  een longontsteking. Gevraagd aan Oldham of hij het niet bevreemdend vond om een ernstig zieke man te laten zingen over de duisternis, antwoordde die: "No, it didn't, because the song is about seeing darkness and asking for friendship and support... it seemed good he was singing the song...at that time (it seemed like) an essential statement."
Griezelig goed, akelig straf nummer.
4 mei 2021