#Autobesognes - ZZ top - Arrested For Driving While Blind (1975)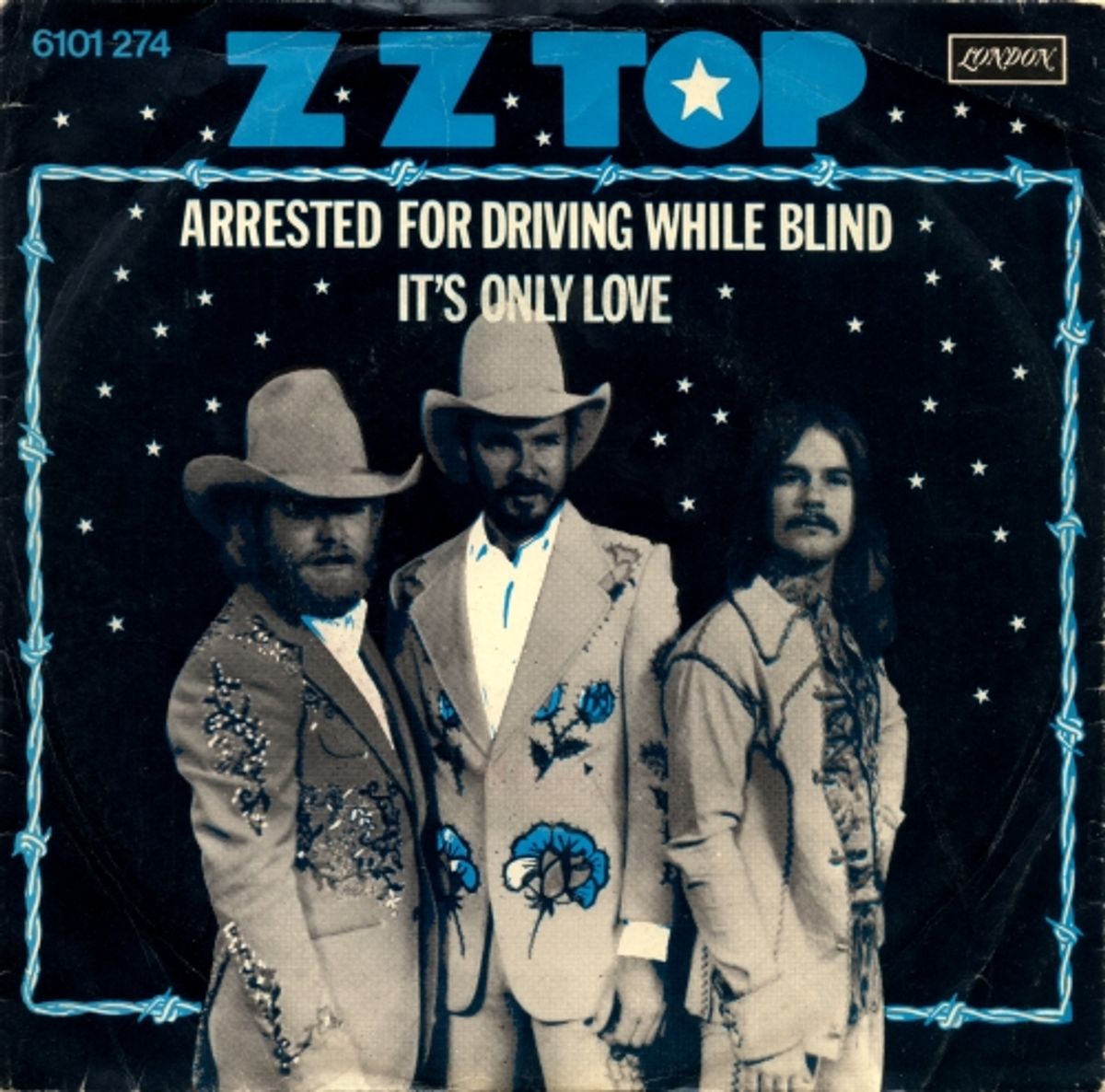 Theo Maassen opperde ooit: "Als ik boodschappen ga doen, ga ik met de auto, omdat ik niet van die vieze uitlaatgassen in wil ademen." Auto's en aanverwanten in diverse geuren en kleuren krijgt u deze week voorgeschoteld.
Van onze favoriete ZZ Top-plaat 'Tejas', toen ze nog geen rode Hot Rod Eliminator-auto hanteerden.
ZZ Tops idee van een anti-drunk driving song. Bassist Dusty Hill: "I was never DWI ("driving while intoxicated"-). I have been very close. I've had a couple of wrecks in the past. We wrote that song quite a while ago, and we caught a little flak about it. People think we're suggesting that people should get drunk and go out and drive. That's not it at all. Billy introduces it: 'Don't get arrested for driving while blind.' We're not saying, 'Don't drink.' We're just doing a tune. But personally, it scared the shit out of me having a wreck. I wasn't completely whacked, but my response time wasn't what it would be right now."
Keep it safe, lads! "When you're driving down the highway at night / And you're feelin' that wild turkey's bite / Don't give Johnny Walker a ride / cause Jack Black is right by your side / You might get taken to the jailhouse and find / You've been arrested for driving while blind" en één van de lekkerste solo's ever: simpel vettig en damn catchy met die losse snaren die duelleren.
13 november 2021